Published on 13 February 2013 by Linet Kwamboka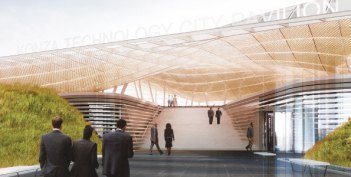 Early in the New Year, the proposed 'Silicon Savannah' progressed from an ICT Park to a 10 billion USD technology city. This progress was marked by the formation of the Konza Technopolis Development Authority (KOTDA) and design plans for the cities landmark building – the Konza City Technology Pavilion.
Located in Machakos and Makueni counties, the development will sit on over 5,000 acres of land and according to a recent report; it will be constructed over a period of twenty years using a public-private financing model (http://www.theeastafrican.co.ke).
In my opinion, Konza City is the perfect idea; one that I wish had been started about a decade ago. Continue reading →