Having forward-thinking laws, policies and implementation procedures to guide urban growth is important - these are the documents that shape Nairobi's built environment and resident's everyday life.
Both the country of Kenya and the city of Nairobi are currently undergoing significant governance reform. In 2009 the Nairobi Metropolitan Bill was passed, creating a Nairobi Metropolitan Region (NMR) that unites fifteen local authorities in four different administrative provinces. In 2010 Kenya adopted a new Constitution requiring an overhaul of key legislation at both national and local levels, including the subdivision of Kenya's eight provinces into 70 counties.
To help the public better understand these changes, the Commission for the Implementation of the Constitution (CIC) was established in 2011. CIC publishes a website that allows users to monitor the progress of Constitution related legislation and allows the public to comment on these documents.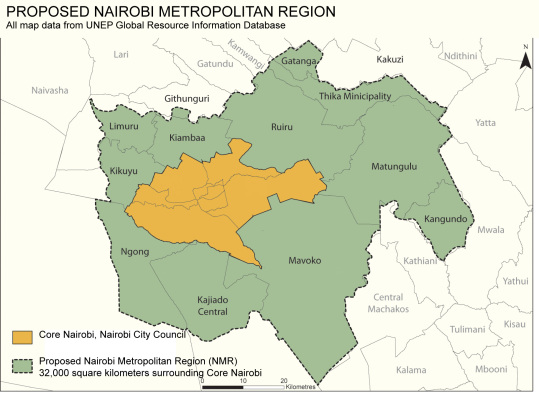 These ongoing institutional changes present a moment in time where people can participate in improving the planning and governance process for the Nairobi Metropolitan Region – increasing the chance that Vision 2030's world class metropolis will come to life.
This page serves as a reference list of the key policies that govern urban growth in Nairobi. These policies are listed under the categories of land use, transportation, housing, environment and governance. In practice, each of these policies has cross cutting impacts, demonstrating the importance of an integrated policy management approach for Nairobi's future.
Land Use
Transportation
Housing
Environment
Governance
If you have recommendations for documents that should be listed above, but are not, kindly email us at:[email protected].
Resources
Commission for the Implementation of the Constitution (CIC) Bill Tracker (website)